Geneva Health
Geneva Health is a recruitment company specializing in the health sector, including nursing, medical, clinical support and allied health professionals. Geneva Health has three websites targeting their three primary markets — the UK, Australia and New Zealand. Each is a functionally-rich job site with supporting helpful articles, including such things as CV guidelines, making an overseas move, registration requirements and more. Job applicants can of course apply online. The site is built with search engines in mind, and includes spider friendly URLs along with optimized HTML and content.
[ database | client admin cms | SEO ]
Visit The Site: Geneva Health
Comments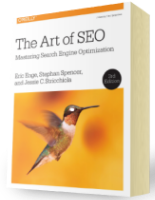 Chapter 7:
Content Marketing
From the fundamentals of link building to the nuances of natural linking patterns, virality, and authority.
Get Free Chapter