Why is SEO important?
If you want to get traffic to your website, and customers to buy your products online, then SEO is vitally important. Without it, you either won't get found, or you'll get found by the wrong people.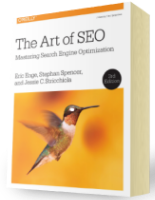 Chapter 7:
Content Marketing
From the fundamentals of link building to the nuances of natural linking patterns, virality, and authority.
Get Free Chapter