We're a huge brand with massive brand awareness. Google will give us the number 1 spot automatically, so why should we care about SEO?
Even if you're a huge brand making a ton of money online, there are always opportunities to make more! Why rest on your laurels when you could be dominating your competitors?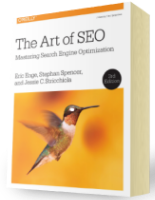 Chapter 7:
Content Marketing
From the fundamentals of link building to the nuances of natural linking patterns, virality, and authority.
Get Free Chapter