We have a pretty good marketing strategy already. What would SEO add to that?
If you're a cookie company and you don't show up in Google for cookie-related terms, then you are missing out on A LOT of customers. If you think your other marketing efforts make up for that then that's great. But for most companies, they don't. SEO can always add something to the mix.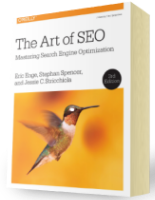 Chapter 7:
Content Marketing
From the fundamentals of link building to the nuances of natural linking patterns, virality, and authority.
Get Free Chapter