We are well ranked on Google's organic search listings, is it worth spending on Google Ads too?
One of the benefits of SEO is that you don't have to directly pay for traffic. However, even if you are doing well organically, there is no harm in experimenting with Google ads if you have the budget. You may want to use Google ads to test out the new niches or keywords before you invest in SEO. One thing to avoid would be bidding on keywords you already rank for, since you can wind up paying for traffic that you may have gotten for free.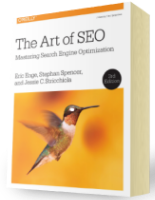 Chapter 7:
Content Marketing
From the fundamentals of link building to the nuances of natural linking patterns, virality, and authority.
Get Free Chapter