My WordPress plugin/CMS does SEO automatically. Why would I pay someone to do it?
WordPress plugins can be great for automating tasks and making website maintenance more efficient. However, if you rely on plugins alone, your SEO strategy will ultimately fail. SEO takes an investment of time, money, and resources to maintain your rankings.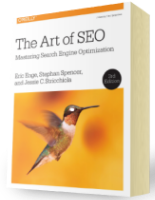 Chapter 7:
Content Marketing
From the fundamentals of link building to the nuances of natural linking patterns, virality, and authority.
Get Free Chapter