SEO means I get organic traffic for free, so why do I need to pay a monthly SEO retainer?
In one sense–that you don't have to pay for clicks–SEO is free. But maintaining your Google rankings does take work. If you're not prepared to set aside a budget and resources for SEO, then you might be better off sticking to paid advertising. In the long term, an investment in SEO will be cheaper. And our aim is to coach our clients so they can optimize their sites themselves.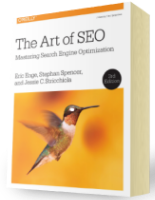 Chapter 7:
Content Marketing
From the fundamentals of link building to the nuances of natural linking patterns, virality, and authority.
Get Free Chapter