Most of our sales happen in our brick-and-mortar stores. We'll never make that much money online, so why should we bother with SEO?
In business, diversification is a winning strategy. The pandemic taught many companies the lesson that sometimes e-commerce is the only commerce. You're missing a huge opportunity to compete by not having a good-looking, user-friendly website.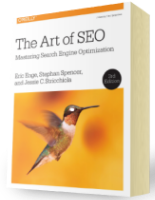 Chapter 7:
Content Marketing
From the fundamentals of link building to the nuances of natural linking patterns, virality, and authority.
Get Free Chapter