I work in the marketing department and the rest of the team thinks SEO is a waste of time. How do I change their minds?
We're more than happy to put together a presentation to show what kind of results can be achieved, just drop us a line!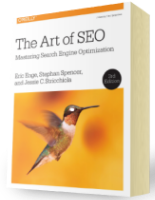 Chapter 7:
Content Marketing
From the fundamentals of link building to the nuances of natural linking patterns, virality, and authority.
Get Free Chapter