Doesn't everything happen on social media these days? No one cares about my website. I have a big following on Facebook/Instagram, so why should I invest in SEO?
Social media is vitally important to any marketing strategy. However, the fact is, most transactions still happen outside of social media–usually on a website. If you rely on one social media site for traffic and conversions, you're putting all your eggs in one basket. A good SEO strategy will help you draw on traffic from a range of sources, maximizing your business potential.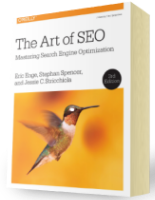 Chapter 7:
Content Marketing
From the fundamentals of link building to the nuances of natural linking patterns, virality, and authority.
Get Free Chapter