DMNews Goes Web 2.0 – feeds, trackbacks, comments & more
DMNews.com has relaunched with a new design and a new back-end, both done by us at Netconcepts. On their blog, DM News' founder and publisher Adrian Courtenay talks about the relaunch and gives us such glowing praise that I feel myself blushing!
A few new features worth noting:
The entire archives have been opened up. No more passwords required!
Articles support both comments and trackbacks.
Deep links to old articles have been maintained through 301 redirects.
The site now offers RSS feeds. Not just one main RSS feed, but every category has an RSS feed.
Comments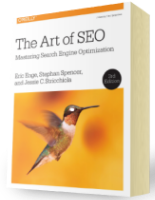 Chapter 7:
Content Marketing
From the fundamentals of link building to the nuances of natural linking patterns, virality, and authority.
Get Free Chapter