Thursday Three: Did you miss me?
We're back after a long (six months) hiatus! Did you miss your weekly dose of what I found inspirational, challenging, or just downright hilarious? Let me know by replying!
And, remember to check out this week's great podcast episodes: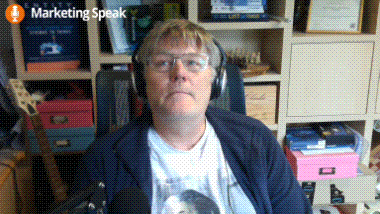 "Entity SEO is not just about technical SEO like link-building or website optimization. It's about strategically aligning your brand with narrow, well-defined ideas that resonate with your target audience."
— Dixon Jones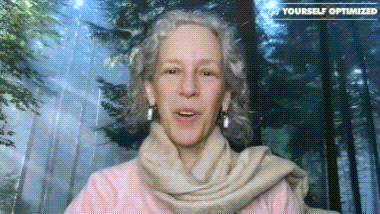 "The Soul Alignment System aligns your subconscious mind with your goals to help you accomplish your greatest goals without inner resistance."
— Dr. Pamela Moss
---

When you take something away and no one notices, it's like parsley. A nice adorning thing on the side of the plate that no one really cares about.
But when you take away that gourmet veggie burger with all the fixings, people want to know, hey, who took my burger away?!
What am I going on about here? Well, life got hectic last year, and we stopped sending out our newsletter.
But over the course of the last six months or so, when chatting with a friend or a client, they would ask, hey, whatever happened to your Thursday Three? You cared. We were missed!
There are things that should never have comebacks — mullets and ice bucket challenges are a couple that come to mind.
But The Thursday Three is back! And it feels so right. Feeling grateful for each and every one of you. Hit reply and send a virtual high-five — we've missed you too.

A lot of people right now are thinking, "Why not just substitute AI for writers in my business?" In answer to that question, check out some copy from my podcast, Marketing Speak:
Funnel vision. Overdelivering. Geometric growth. Eliminating average. Unleashing idea viruses! It's commonly asked: Is marketing an art or is it a science? When you combine two parts psychology, two parts creative inspiration, mixed with a vision to create value, you've got the perfect marketing recipe.
What it is: Awesome copy one of the writers on my team created.
What it isn't: AI-generated.
AI falls short at incorporating anecdotes or putting something together with human emotion, which is what copywriting is about.
ChatGPT can undeniably be a great tool for your business. Use it for brainstorming and inspiration, alongside a trustworthy copywriter!

Lauren Goode, co-host of WIRED'S podcast, likes to say that we're all frogs boiling in surveillance water, and that in the last 15 or 20 years, we've just gradually come to accept that privacy is dead, that every single thing we do online and increasingly offline just generates data for big tech companies to feed on.
Yikes!
And yet, this episode got me thinking, and actually feeling a little optimistic. Goode talks about how we have to invent new lifeboats for this digital ocean that we sometimes feel we're drowning in.
The hosts interview the Signal Foundation's Meredith Whittaker, who suggests that at an individual level and maybe at a collective level, there is some way to push back against what the tech companies want us to believe is an inevitability.
The podcast is called Have a Nice Future, and I like to think it's possible!
---
Which of the three posts resonated the most with you this week? Let me know! I'd love to hear what inspired, challenged, or intrigued you.

P.S. What makes you so great? Hire our team of human writers to write the pretty words that let your target audience know about the amazing things you do and why they need you! Get in touch with us to chat about it.
Comments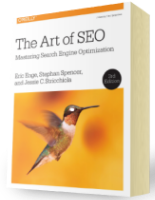 Chapter 7:
Content Marketing
From the fundamentals of link building to the nuances of natural linking patterns, virality, and authority.
Get Free Chapter