Wow Your Prospects with Jill Nelson
It's a strange world we live in where it's considered inappropriate to call without texting first. Isn't placing unannounced calls exactly what phones are for? I remember the days where I could call my friends or even prospects out of the blue and it was totally fine. Regardless, the phone is often still your first touch point with prospects and their first impression of you. No one knows better how to capitalize on the opportunity of the inbound phone call than Jill Nelson. Jill is the Founder and CEO of Ruby Receptionists and my guest for this episode. She is an award-winning businesswoman who started Ruby in 2003 and had scaled it to a thriving company with over 500 staff achieving double-digit growth every year since its inception. She offers virtual receptionist services to business owners and so far, her army of 400 receptionists have answered 50 million phone calls. If you care about customer experience, then you'll absolutely want to hear what Jill has to say in this wide-ranging conversation. She reveals her secrets to mastering the prospect's first impression, how to wow customers and her secrets to the perfect phone script.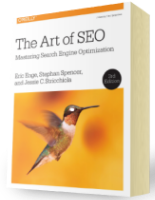 Chapter 7:
Content Marketing
From the fundamentals of link building to the nuances of natural linking patterns, virality, and authority.
Get Free Chapter