Fast-Forward Your Marketing with Daniel Liebeskind
The internet has been an incredible tool for opening up the world in so many ways, and blockchain technology takes this to a whole other level. When it comes to marketing, some of the most innovative and nimble companies out there are in the blockchain sector. And Everipedia is no exception, serving as a great example of this kind of forward-thinking. My guest today is Daniel Liebeskind, Chief Product Officer at Everipedia. Daniel is an experienced software engineer with a background in investment banking and venture capital.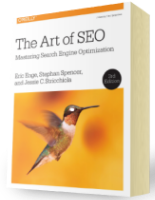 Chapter 7:
Content Marketing
From the fundamentals of link building to the nuances of natural linking patterns, virality, and authority.
Get Free Chapter