Bloggers Aren't at Fault for Comments Made on Their Site
A good SEO knows the importance of monitoring the discussions going on in your comments and in your forums. It's for several reasons – it is a great way to get insight into what your visitors want, but it is also important for reputation management and for spam management. It should be noted, however, that you have no legal responsibility to do so (disclaimer: I am not a lawyer, and this is not legal advice) or for what gets posted by users in your comments and forums.
I've been in a protracted legal battle with Barbara Bauer of Barbara Bauer Literary Agency, Inc. for several years. Surprisingly, Internet giant Wikimedia Foundation which runs Wikipedia was also targeted in this lawsuit. Bauer alleged that Wikimedia, me, and various other defendants, had conspired to defame and interfere with her business. Laughable, right? Specifically, I was being targeted due to user comments posted to WritersNet, an authors' directory and online community that I founded in 1994. Thankfully, the court determined that section 230 of the Communications Decency Act bars liability for publishing the statements of others and the frivolous case was dismissed. In case you are interested, you can take a look at the Order of Dismissal here.
The lesson here is that just because legally you are not liable for user contributions, it doesn't mean you won't get sued. Anyone can file a lawsuit for anything; the filer just won't have a case against you.
Remember too that Google will take notice if you have a lot of spammy or otherwise unsavory comments on your site and may ding your site in the rankings. So keep tabs on what is going on in your forums and comments. Also consider putting a Terms of Use in your site to further protect your legal rights. Good luck out there!
Comments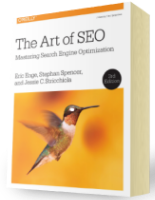 Chapter 7:
Content Marketing
From the fundamentals of link building to the nuances of natural linking patterns, virality, and authority.
Get Free Chapter