Are Your Core Web Vitals Up to Speed?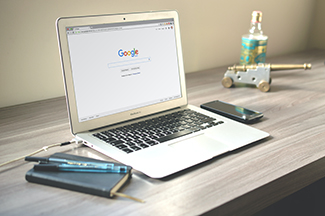 Google has announced another change to their algorithm, called Core Web Vitals, coming in May 2021. Google's algorithm changes every so often, sometimes announced and other times not. These changes can leave website owners scrambling, especially if they're unannounced ahead of time.
If you don't want to be one of the scramblers, putting the pieces of your website back together at the last minute, then we suggest understanding Core Web Vitals before the Page Experience algorithm update rolls out in May. There's still time to adapt your site and avoid losing your spot on the first page of search results.
Why is Google introducing Core Web Vitals? For the same reason Google does any algorithm updates: to improve user experience. These new Core Web Vitals that will factor into your site's ranking have to do with page speed and load performance. How quickly your website loads is already vital to your site's user experience — users don't like slow sites and tend to leave them quickly. The new Core Web Vitals will reflect this importance of speed in the user experience.
Mobile
While we're on the subject of page speed, let's talk about mobile. As you may know, most searches today are done on mobile devices. That number will only increase and as a result, Google is prioritizing mobile over desktop. If you want a good spot on search engine results pages then your site needs to be fast and optimized for mobile.
Let's look at some numbers so you can see why page load time is so crucial.
Page load time that lasts between 1-3 seconds increases the probability of bounce by 32%. Bounce rates get higher the longer it takes your page to load:
• 1-5 seconds increases bounce probability by 90%
• 1-6 seconds increases bounce probability by 106%
• 1-10 seconds increase bounce probability by 123%
As you're reviewing your Core Web Vitals and implementing site updates, do not forget about mobile.
The three key metrics of Core Web Vitals
Core Web Vitals are three metrics that measure your page load performance. Each has to do with how long it takes an element or your entire site to load and, as you can imagine, the lower your score on each of these metrics, the better.
• LCP: Largest Contentful Paint (LCP) is a general measure of your page's loading performance in seconds. How long does it take before your page appears as a fully-loaded page for a user? Your LCP should be 4 seconds maximum. You should work to get it down to below 2.5 seconds, though.
• FID: First Input Delay (FID) is a measure of how long it takes before a user can interact with something on your website, like button clicking or scrolling. FID is measured in milliseconds and shouldn't be higher than 300ms; 100ms is your target.
• CLS: Cumulative Layout Shift (CLS) measures your page's visual stability, assigning a score from 0-1. What is visual stability? It's whether elements on your page move or shift as a user navigates them (content abruptly pushed to the side, buttons shifting just before you click on them, etc.). The closer your CLS score is to 0, the more stable your page is. Aim for no more than 0.25, but 0.1 or less is better.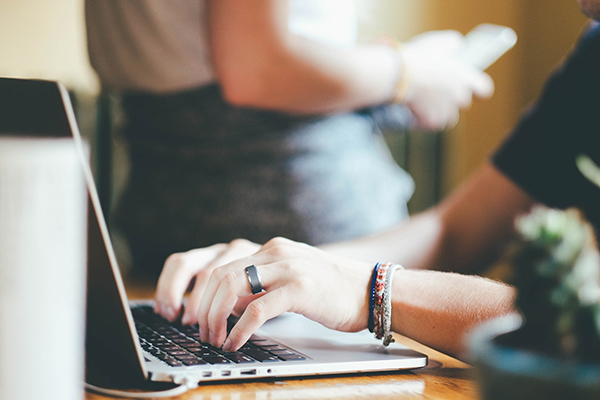 How do you know if your core web vitals perform well?
As this new update is coming soon, you need to check your site's vitals right away, like today. Use PageSpeed Insights to gauge how you're doing. PageSpeed Insights tests both mobile and desktop versions of your site.
When you go to PageSpeed Insights, enter a URL and click "Analyze." You'll see what's causing the site to slow down and suggestions for fixing it. The info you need is broken down into 2 parameters:Time to above-the-fold load:
• Time it takes for content above the fold (content that appears before scrolling down) to load after a user requests a new page
• Time to full page load: Time it takes for a browser to fully render a page after a user requests it
PageSpeed Insights will score your URL from between 0-100. A score of 90 and above means your site has great load speed, 50-89 means you could improve, and scores below 49 are "poor."
Boosting your PageSpeed Insights score
If your page load speed scores are not good, you can improve them. It'll take more than changing the font on your CTAs, though. You'll need to bring the level of user experience on your site up by implementing faster and more stable page loads.
What could be causing your site speed problems?
• Poor-quality web hosting
• Image-heavy pages that take a long time to load
• Javascript that blocks rendering
…and much more. The good news is that Netconcepts can help you pinpoint exactly what's slowing down your site and work with you to improve it.
It can be frustrating and tiresome to keep up with all of Google's updates — you have a business to run after all. Consulting an online marketing agency with SEO expertise can help you improve your site's user experience by increasing page load time. If you want to stay ahead of Google — and the competition — book a free strategy call with us today.
Comments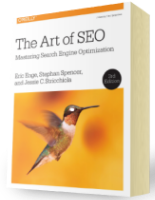 Chapter 7:
Content Marketing
From the fundamentals of link building to the nuances of natural linking patterns, virality, and authority.
Get Free Chapter