A structure for links page?
Q: As for linking is there a structure that I need to have for my links page?
A: You do not need any particular structure for your links page. As long as the links use a popular keyword in the anchor text, that will benefit the linked page. Incidentally, if your question refers to a page on your site of links that point to other sites, then the benefit is to those sites you are linking to, not to your own site
Comments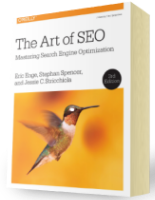 Chapter 7:
Content Marketing
From the fundamentals of link building to the nuances of natural linking patterns, virality, and authority.
Get Free Chapter