Client Case Study
Here's How I Helped OWC Increase Their Sales By Over 40% Within 2 Months Of Implementation
It was a bit like leading a horse to water–you educated us. We started seeing things that we didn't know to even look for before–things that were boat anchors on us.

Rick Van Dyne
V.P. of Sales and eCommerce
OWC

For more than 30 Years, OWC has had a simple goal. To create innovative DIY solutions to give customers the most from their technology. They have established a loyal following of Mac enthusiasts who come for the selection and prices and stay for the support, including providing their customers with DIY upgrade videos. They have carved out a niche and consistently deliver on the promise of providing great products, great value, and excellent customer service.
While the business they were doing online was more than respectable, their site was far from optimized. There were some serious technical and structural issues to be addressed.
First Steps
Stephan's engagement with OWC began with a pro-bono SEO audit which OWC won in a charity auction benefiting Impact Network. Stephan sits on the board of this organization that builds and operates schools in rural Zambia.
We delivered as if it were a full-price comprehensive audit, having no idea if they would ultimately retain us, but Stephan knew that he could deliver massively for OWC in a way that would be extremely impactful for their bottom line. He figured that was a pretty good calling card to leave, and the strategy definitely paid off.
In a SWOT analysis, Stephan assessed OWC's strengths, weaknesses, and missed opportunities. There were many technical issues that were holding OWC from higher rankings, and more traffic. The OWC team was incredibly proactive in implementing changes immediately, and the results that came from this were dramatic.
As soon as the OWC team started fixing the issues uncovered by Stephan's audit, organic traffic to the site, as well as conversions, began to skyrocket.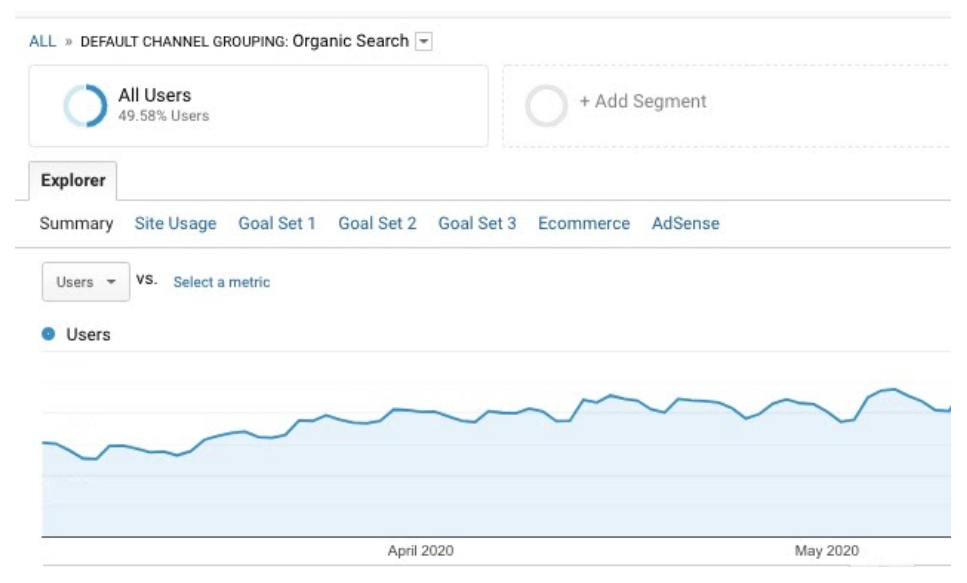 89.2% increase in organic traffic between March 2020 and May 2020. Within weeks of implementing the recommendations Stephan made for us in his initial audit…the performance that we're seeing and the increases that we're seeing, just with the really low hanging fruit – is incredible! We did basic house cleaning things like correcting misconfigurations, duplicate content, etc, and the results were almost overnight in terms of traffic.

Rick Van Dyne
V.P. of Sales and Ecommerce
Continuing Together
Swimming upstream in the beginnings of a global pandemic when many businesses panicked and cut much of their marketing efforts, OWC saw the value in what Stephan had to offer, and they retained our services.
Comparing May 2019 to May 2020, the website saw a 58.28% increase in organic traffic at its highest and lowest point. Stephan's strategies, and the effective action by OWC to start implementing them, eventually led to millions of dollars in revenue generated by an influx of sales – during a global pandemic!

We have now, from a revenue standpoint, achieved in May about 40% more in 2020 than we did May 2019, and that's happening in the middle of a global pandemic. Sure, the "work from home" movement has helped us, but that's at most 20% of the lift. I can clearly see that the vast majority of the increase in ranking, the increase in traffic, and the increase in conversion that we've been seeing is predominantly due to these optimizations that we've made based on Stephan's suggestions.

Rick Van Dyne
V.P. of Sales and Ecommerce
Only The Beginning Of The Road
Over the course of a year, there have been phenomenal results that convinced OWC to stay onboard for ongoing SEO, conversion, social media, and content marketing consulting. We are looking forward to continuing to help OWC dominate in the SERPs and shatter profit records for the company!