Holiday 2007 Search Traffic Increases 14.5%
A survey by Netconcepts of leading-brand online retailers showed a 28% increase in natural search traffic from Monday November 19, 2007 to the Monday after Thanksgiving, November 26th. The 30 retailers surveyed consist of Netconcepts clients, who dominate the top 200 of the Internet Retailer list of Top 500 online retailers. Their search traffic increased an average of 14.5% for the season week-over-week, up from 9% in 2006.
Comments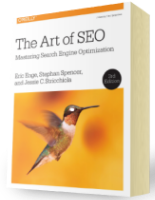 Chapter 7:
Content Marketing
From the fundamentals of link building to the nuances of natural linking patterns, virality, and authority.
Get Free Chapter