Working In New Zealand
A one-stop shop for new migrants to New Zealand who are looking for employment. Includes an online resume builder, employer profiles, news, articles, and more.
The priorities before building the site and sister sites Working In Australia and WorkingIn.com were to ensure a high visibility in search engines, intuitive navigation and useability, fast download time and enhancing and streamlining the design; and all leading to a higher response rate for companies looking for new employees. An Employers Response Area allows companies listed to access employee applications and respond accordingly.
[ database | client admin cms | SEO ]
Visit The Site: Working In New Zealand
Comments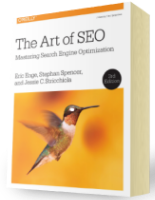 Chapter 7:
Content Marketing
From the fundamentals of link building to the nuances of natural linking patterns, virality, and authority.
Get Free Chapter