PoolDawg.com Shoots for Higher Conversion Rates with Site Redesign
PoolDawg.com, one of Netconcepts clients, was recently featured in an online article through InternetRetailer.com.
"A year ago, PoolDawg traded in its modified version of an â??off-the-shelfâ?? e-commerce platform for a completely new platform from Netconcepts. The Netconcepts GravityMarket 2.0 e-commerce platform offers a flexible design that, for example, supports the placement of content that has proven to help shoppers complete purchases, Feiman says."
Read the article here. For more information about PoolDawg.com's success, read the PoolDawg.com Case Study.
Comments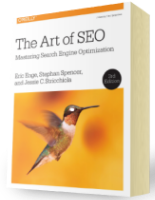 Chapter 7:
Content Marketing
From the fundamentals of link building to the nuances of natural linking patterns, virality, and authority.
Get Free Chapter