News Release: Thompson Group Selects Netconcepts
Agency Contact
Christina Armstrong
Connecting Point Communications
[email protected]
650-867-4899
Netconcepts Adds Multi-Channel Merchant To Growing Roster of GravityStream Clients
Thompson Group Selects Netconcepts to help accelerate online sales growth
Madison, WI â?? May 19, 2008 â?? Netconcepts, the leader in natural search marketing, today announced the Thompson Group has selected its GravityStream 2.0 solution, the industryâ??s first automated natural search platform, to help expand the online presence and sales of its Thompson Cigar property. Thompson Group is a consumer direct catalog company with three e-commerce sites including Thompson Cigar, Casual Living and linensource.
â??We had outgrown our existing platform, and began a search for a natural search solution that would not only help with our companyâ??s online growth, but would also scale as our company grew,â?? said Thompson Groupâ??s Chief Marketing Officer, Steve Cobden. â??We chose GravityStream 2.0 for its ease of implementation and ability to integrate effortlessly with our own analytics system, allowing us much needed visibility into sales associated with natural search. Itâ??s critical to be able to calculate ROI associated with an important project such as natural search.â??
â??The most successful online retailers understand that prioritizing natural search increases sales, because we know consumers tend to search for product attributes and information, as well as brand names,â?? said Brian Klais, Vice President Search for Netconcepts. â??Weâ??re really excited about this opportunity to help Thompson Cigar be a major player in the natural search spectrum, and grow this important component of its business.â??
About Netconcepts, LLC
Netconcepts, the leading provider of natural search marketing, offers automated natural search technology and value added services tailored to help retailers drive online sales. For the largest retail brands, Netconceptsâ?? GravityStream solution is an award winning, patent pending SaaS technology that powers the natural search channel. GravityMarket is a comprehensive eBusiness solution for mid-market retailers. Founded in 1995, the company is based in Madison, Wisconsin with R & D facilities in Auckland, New Zealand. Netconcepts serves retail brands such as Sketchers, Northern Tool, BNET (a division of CNET), Allen Edmonds and Cabela`s among others. For more information, visit the company Web site at www.netconcepts.com.
About Thompson Group
Thompson Cigar has the distinction of being the oldest mail order cigar company in the United States. Founded in Key West Florida in 1915, Thompson Cigar has devoted over 90 years to delivering cigar smokers everywhere the very best in national cigar brands, boutique cigars, humidors, cigar cutters and a wide variety of quality smoking accessories. Our Thompson private label cigars allow us to give you the finest cigars at a fraction of what a comparable national brand would cost.
###
Comments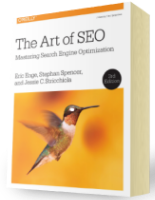 Chapter 7:
Content Marketing
From the fundamentals of link building to the nuances of natural linking patterns, virality, and authority.
Get Free Chapter