Will Blogs Become the Ultimate Marketing Tool?
Seen as a neutral ground for all that is honest and real, the blogosphere will soon become an indispensible marketing tool for the corporates. In a panel discussion at Search Engine Strategies New York, Stephan Spencer, Presidents of Netconcepts said the relatively low startup costs of corporate blogging and the potential for ROI is enticing for many businesses.
"Part of this is obviously hype, but there is a very real side to corporate blogging, and the cost of entry is too low to ignore right now."
Comments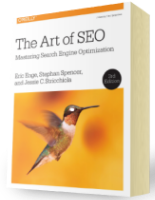 Chapter 7:
Content Marketing
From the fundamentals of link building to the nuances of natural linking patterns, virality, and authority.
Get Free Chapter