InnSite Bed and Breakfast Directory
One of the leading Bed & Breakfast directories on the Net, and about the only one that provides free listings to innkeepers. Listings can actually be inputted online and are added/updated in real-time, as soon as the innkeeper hits the "submit" button! Also offers searchable archives of the rec.travel.bed+breakfast newsgroup, which we helped found. Selected by Yahoo Internet Life magazine as "Best Inn Directory". Mentioned in an article in the Wall Street Journal.
[ database | client admin cms | SEO ]
Visit The Site: Innsite
Comments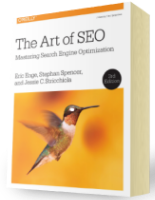 Chapter 7:
Content Marketing
From the fundamentals of link building to the nuances of natural linking patterns, virality, and authority.
Get Free Chapter