Google News comments likely to be panned by major corporations
Sometimes Google's announcements get lost in the shuffle. "Google today introduced a new experimental feature in their News – theyâ??ve added story participant comments into their listings of stories." In this article, Chris Smith talks about his thoughts and reactions to Google's decision to allow comments on their news, and how it relates to other companies. Read more about Chris' thoughts in the article here, and learn how comment-enabling might benefit your company.
Comments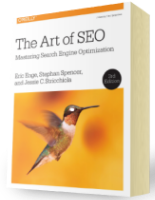 Chapter 7:
Content Marketing
From the fundamentals of link building to the nuances of natural linking patterns, virality, and authority.
Get Free Chapter