Domaining and Subdomaining in the Local Space – Part 1
"The practices of domaining and subdomaining have steadily grown into increasingly hot topics in the local search marketing space for the past few years," writes Chris Smith, lead GravityStream strategist for Netconcepts. In this engaging two-part article, Chris addresses the difference between domaining, or "domains mainly for their potential keyword value," and subdomaining, which is the "practice of delivering sections of content on sites under third-level domain names."
Whether you're buying domains to rank well for keywords or are considering the purchase of a subdomain for your site, this article takes a closer look at the benefits (and drawbacks) of each and how these practices relate to search.
In Part One of this article, read about the practice of subdomaining here.
Comments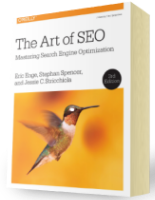 Chapter 7:
Content Marketing
From the fundamentals of link building to the nuances of natural linking patterns, virality, and authority.
Get Free Chapter