Designer Exposure
This site is unusual for an ecommerce site in that every product is a one off. The client updates the site by adding images and descriptions through an administration interface, and with stock being added daily the process needed to be easy to use. The client uploads a large image for each product which is automatically sized into large medium and thumbnails.
This site still performs well in search engines considering it has thousands of products changing daily. Makes good use of Netconcepts' gravityMail email marketing software which comes as part of our ecommerce solution.
[ database | client admin cms | SEO ]
Visit The Site: Designer Exposure
Comments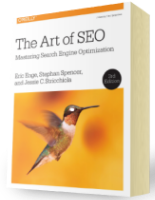 Chapter 7:
Content Marketing
From the fundamentals of link building to the nuances of natural linking patterns, virality, and authority.
Get Free Chapter