CreditDemystified.com
Credit Demystified was designed to help visitors become credit savvy. Dedicated to providing simple answers to complicated credit questions, Credit Demystified provides free articles, workbooks, and links to home loan options. Built on behalf of Countrywide Home Loans, the site is designed to make the most of Web 2.0 opportunities, and like all Netconceptsâ?? websites it is search engine optimal.
[ database | client admin cms | SEO ]
Visit the site: Credit Demystified
Further reading: Credit Demystified Press Release
Comments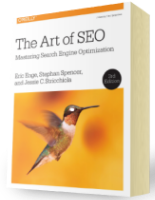 Chapter 7:
Content Marketing
From the fundamentals of link building to the nuances of natural linking patterns, virality, and authority.
Get Free Chapter