Content Optimization: Keyword Analytics Tools
Are you interested in doing some content optimization for your website? Do you know the difference between keyword suggestion tools and keyword analytics tools? In this article, written by Director of Natural Search Consulting PJ Fusco, learn about how keyword suggestion tools can really help boost the quality of your content optimization. PJ defines Keyword analytics tools as:
Keyword suggestion tools help you understand what words are used in search queries and what phrases are associated with those words. Keyword analytical tools provide some measure of keyword suggestion functionality, as well as the ability to understand the competition levels for specific search terms. More importantly, keyword analytics tools help you determine the relative size of the search referral market associated with specific keywords and phrases.
Read more about keyword analytics tools and how effective they might be for your site in this article at ClickZ here.
Comments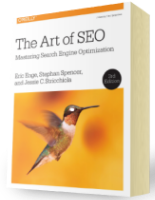 Chapter 7:
Content Marketing
From the fundamentals of link building to the nuances of natural linking patterns, virality, and authority.
Get Free Chapter