"Killer" Customer Service: Case Studies and Best Practices
What makes for an effective online customer service presence? We'll answer this important question by giving you a tour of some of the best (and worst) practices in online customer service. A number of successful online customer service centers will be closely examined, as we analyze in detail the characteristics of their success. We'll illustrate exactly how these companies are creating satisfied customers and reducing operational costs, using "killer" customer service techniques and strategies like:
Auto-response email
Email newsletters and announcements
Frequently Asked Questions (FAQs)
High-powered search engines
Personalization (of both Web pages and email messages)
Discussion groups
Ties to corporate systems
Comments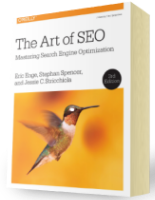 Chapter 7:
Content Marketing
From the fundamentals of link building to the nuances of natural linking patterns, virality, and authority.
Get Free Chapter