Linking Your Print Catalog With Your Web Site
Imagine a catalog shop in which product managers log onto a Web-based database to change prices, update descriptions and add new items, and that the these changes get propagated to both the Quark Xpress-based print catalog and the online catalog Web pages automatically. In this nuts and bolts session, you'll see how Quark Xtensions, relational databases and rapid application development tools can support dynamic and real-time updatable catalogs both in print and online.
Database development issues
Synchronizing Quark and HTML
Print and Web "look and feel"
Comments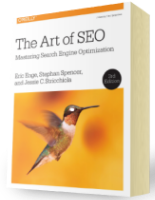 Chapter 7:
Content Marketing
From the fundamentals of link building to the nuances of natural linking patterns, virality, and authority.
Get Free Chapter