Multimedia Formats from A to Z
In the fast changing world of the Web, it's critical for content providers to keep current with the latest multimedia technology — from the ubiquitous to the fringe, from the mundane to the hip. Yet we need to balance that with an understanding of the accessibility of that technology to our user base and the cost/benefit relationships for both the content provider and those users.
an overview of the multimedia landscape
everything from GIF and JPG to Shockwave and RealMedia to VDO and VRML
sidebars about their place in the landscape and their appropriateness in web design
examples of what works and what doesn't, from both a business and a design perspective.
Comments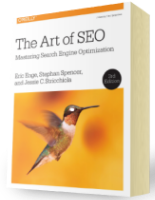 Chapter 7:
Content Marketing
From the fundamentals of link building to the nuances of natural linking patterns, virality, and authority.
Get Free Chapter